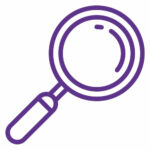 Screen.
Document.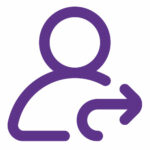 Refer.
The Maryland Health Care Coalition Against Domestic Violence offers trainings to health care providers and allied professionals that address best practices in responding to abuse, as well as trainings on a variety of topics related to intimate partner violence and health, such as pregnancy, strangulation, and HIV/AIDS. Our expert trainers and Training and Outreach Specialist work to tailor the presentation specifically for each group and organization, and provide technical assistance and follow-up. Coalition trainings offered in Maryland are free, based on availability and grant-funding. The Coalition also hosts seminars on intimate partner violence-related topics of interest to the health care community, presented by nationally-recognized experts in the field.
Continuing Medical Education (CME) credits, as well as Category I and II Continuing Education Unit (CEU) credits for Social Work may be available.
Training sessions cover a variety of topics including:
Health care response to intimate partner violence

Incidence, prevalence and dynamics of abuse
Adverse health consequences
Screening guidelines
Advocacy and empowerment
Crisis intervention, local resources
Risk assessment and safety planning
Reporting requirements, confidentiality
Documentation

Non-fatal strangulation in intimate partner violence
Pregnancy and intimate partner violence
Intersection of intimate partner violence, HIV and sexually transmitted infections
For more information about the free trainings in Maryland, contact us.